When my friend Clemens "Biz" Kaudela asked me to work with him on a new series for Epic TV, I was really happy. He is one of the best Freestyle MTB riders in Austria and really works hard to make his way to the top. I agreed and we started to look for some ideas for the first episode. As it was already in autumn and it was quite cold for any regular outdoor filming we decided to begin with an indoor contest in Brno, Czech Republic.
This event takes place every year at the Fairground in Brno as a part of Sportlife expo since 2002 or so. This year was the PRO Contest scheduled for saturday, 9.11.2013.
Setup for the contest consisted of one row with the roll-in, two jumpboxes and a quarter at the end. Clemens had definitely some good runs and ended up first in the qualifying practice. Then we watched the BMX miniramp contest together and soon it was time to get ready for the finals.
Biz had even some more tricks up his sleeve and did a nohanded frontflip, double tailwhip and flair in the quarter. With this final run he won the PRO contest. That was quite a good start for our video.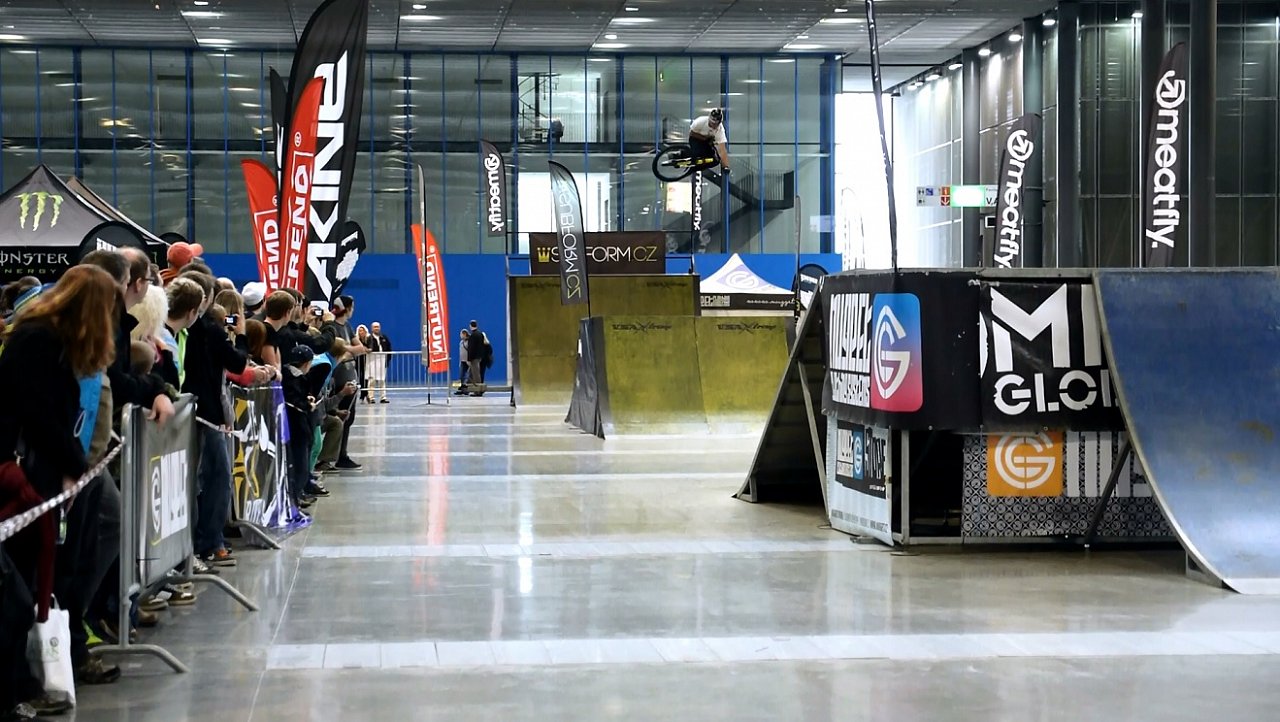 For the sceond part of this episode we have chosen the Fridge festival in Vienna which was about to happen only two weeks after the Sportlife contest. This event hosted some of Europe's best Snowboarders and freeskiers competing for trophy and prizemoney. There was also a giant music stage that hosted the Prodigy concert on sunday evening. The preparations took about a week, because the promoter had to build 32 meters high starting tower with a roll-in and jump.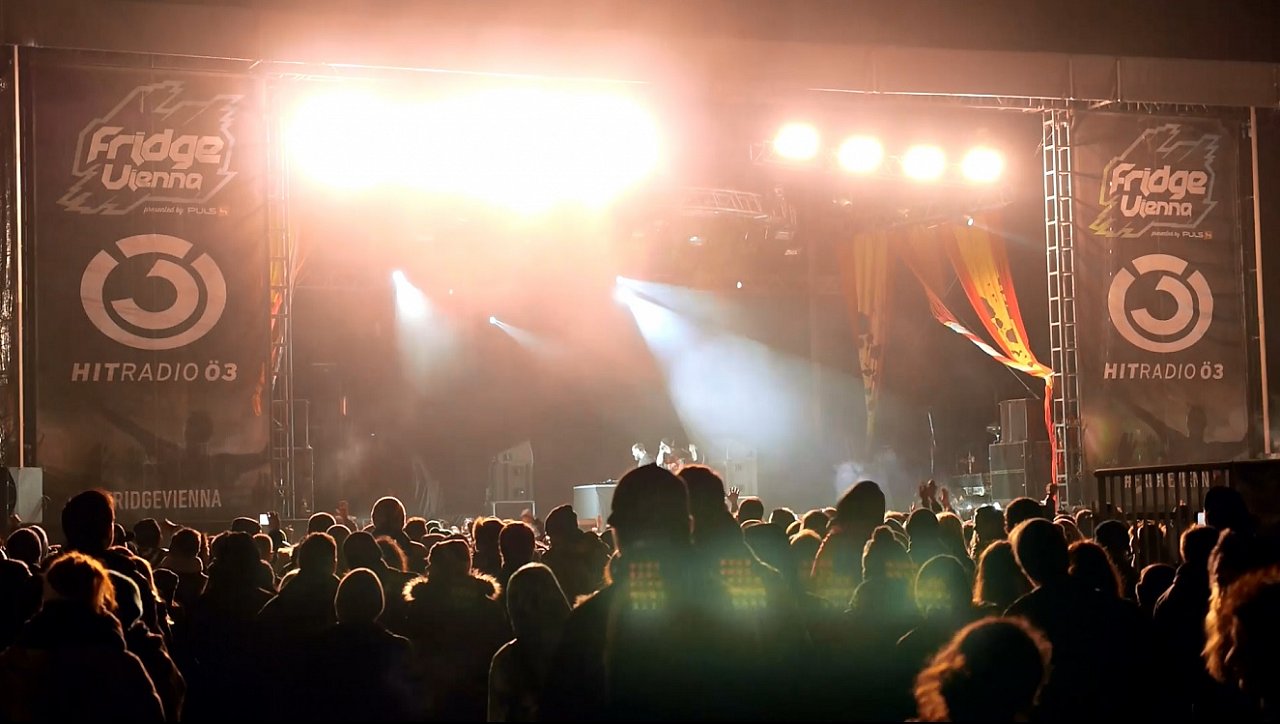 Clemens had a plan to land a backflip on that big jump right after the Prodigy concert to promote the Masters of Dirt show in Vienna. The problem was that the conditions of the snow on the roll-in were never the same and so it was dangerous to guess the speed. Practice tries went quite well on friday. The next day was Biz not allowed to jump at all because the conditions of the snow were bad and so he decided to play it "all or nothing" and just go for the backflip right after the Prodigy show on sunday. He made a few speed checks and was ready to flip all the way.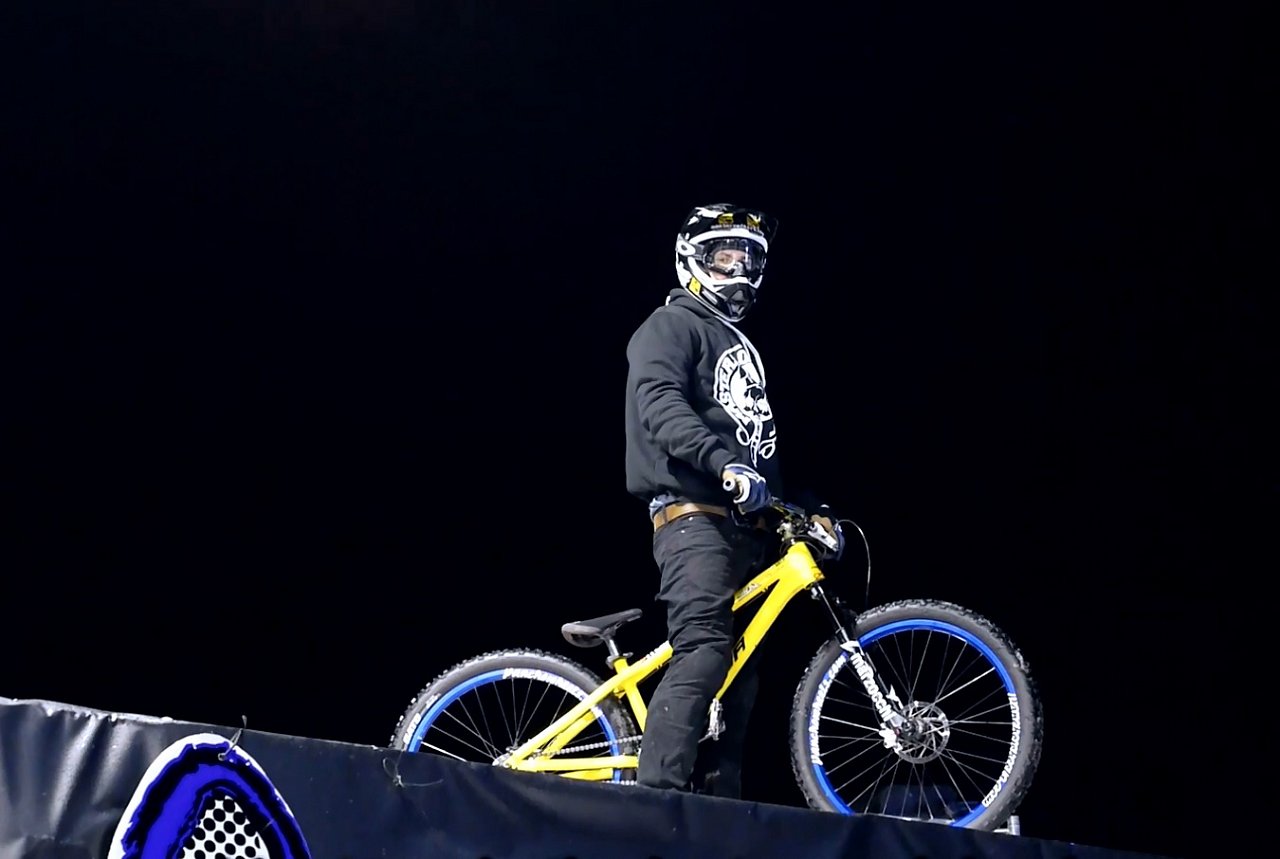 Unfortunately was the snow too soft and Clemens lost a lot of speed. He ended up being kicked of his bike and flying too short for the landing. Result? Broken shin- and splint-bone and an immediate transportation to the hospital for surgery.
In the end our first episode just shows how tricky can be the life of an athlete. It expresses the ups and downs of Freestyle Mountain biking. One day you are winning contests and the other day you end up in a hospital. Get well soon, Clemens!
You can check the final video here: